Activities
Besides participating in various boards and managing the institute's own cafeteria, JFKI students organize at least two parties every year: the Christmas party (aka the non-denominational winter fest) and the summer party.
Over the last few year, the Christmas party has always been a huge success. First, Santa and his little helpers spread joy and candy in class; then, students enjoy cookies, hearty homemade food and the famous German Glühwein in the Cafete. Later at night, we turn up the volume to give a voice to both students and professors: It's karaoke time!
After witnessing a good old Christmas party, everybody will understand that all of us here at the JFKI have a party fever! And the only prescription is ... more parties! That is why the last week of the summer semester sees us celebrating our traditional Summer Party! Sit outside with us, enjoy the warm summer night and bury your worries about exams and papers under the appropriate amount of tasty burgers (meaty or vegan, but always made with loooove) and some refreshing drinks.
Since the student board recognizes excellence in teaching, we gave out our first Award for Outstanding Teaching in 2005. The first laureate was Susanne Rohr, who now holds a professorship at the University of Hamburg. In order to support the student body of the JFKI, she donated the prize money for the creation of a workshop designed to help BA students with the writing of their first term papers. We would like to thank Mrs. Rohr for her dedication to student matters.
Apart from organizing the annual parties, JFKI students have repeatedly collaborated with the faculty to organize special events. Some highlights include the now-legendary election nights, were we follow the American democratic process until the wee hours of the morning. The JFKI also has a resident theatre troupe, The Poor Kennedys. Some events from the last few years have been compiled below.
Highlights from previous years
---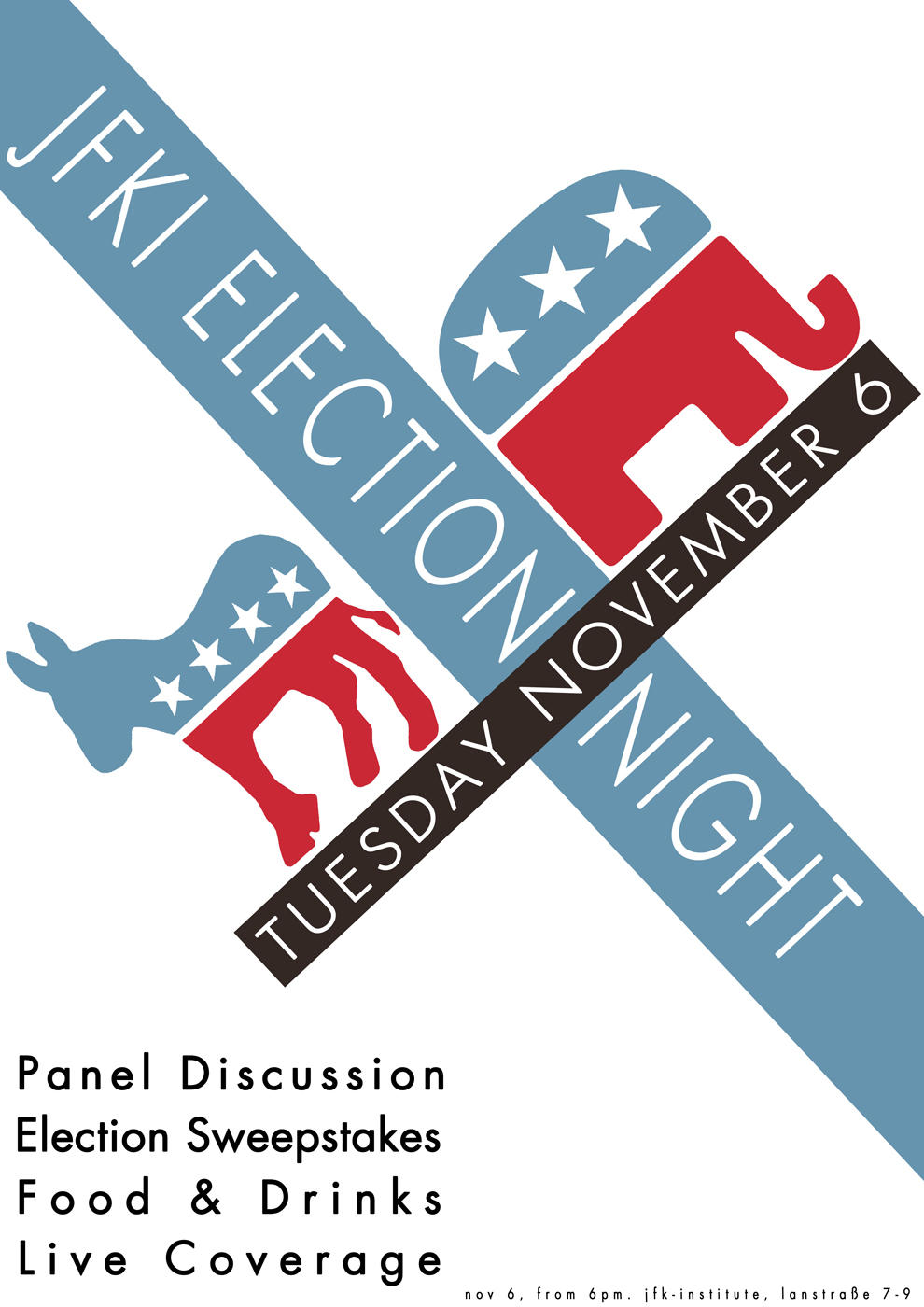 ---
Sommerfest 2012! July 12, 2012 from 5pm.
For more information, click here.
---
JFKI Institute Day on July 5, 2012
Click here for more information.
---
The Poor Kennedys present their newest production "UGLY PEOPLE"
Premiers Wednesday July 11, 2012 @ 8pm
Be there or be square!
for more information go to facebook.com/cafet.desjfki
---
| | |
| --- | --- |
| Election Night in 2008 |   |
| | |
---