Power and Humanity: Contesting Notions of Human Rights and Humanitarianism in North America
Carleton University (CU) in Ottawa and Freie University (FU) Berlin are currently seeking funds for transatlantic research and training program titled "Power & Humanity". The project provides new and dynamic perspectives on competing social, legal, and political understandings of "humanity" in debates and activities relating to human rights and humanitarianism in North America. Reflecting recent public and academic discourses regarding refugees, migration, crisis intervention, and humanitarian aid, the project´'s core question is: How have North American ideas, discourses, practices, actors, institutions, and the power associated with these, shaped and changed definitions, decisions, and contestations of "humanity"? The project understands the U.S. Civil War and the rise of the Canadian Confederation on the one hand, and the "popularization" of human rights in the 1970s on the other as corner stones in the development of debates on humanity in both countries. During this period, so the hypothesis goes, North American impulses contributed decisively to a transformation of notions of the human in domestic and international contexts, from a western civilizational discourse (based on exclusion) towards a universal humanity open to all. The project thus sheds light on a glaring research gap: studies on the development on human rights, humanitarianism, and notions of humanity have focused on the period since the 1970s. Those that address events prior to the 1970s mainly center on European actors, ideas, and discourses. In contrast, the project will investigate the power and influence that individual people, groups, movements, and discourses in the U.S. and Canada had on continental and global debates on humanity. It inquires into the troubled relationships between the global projection of North American military, political, and economic power on the one hand and notions of humanity on the other. Both countries shared an ambivalent relation to visions of universality as they practiced racial exclusion, justified by a discourse of exceptionalism; these experiences affected understandings and policies concerning humanity. By addressing those questions, the project will contribute to current social and political debates and carve out an innovative vision for future doctoral training. FU's partner CU has a focus producing some of the most thought-provoking perspectives in the field and provides regionally specific expertise indispensable to the program concerning First Nations, humanitarianism, inner-North American relations, and Human Rights diplomacy courses.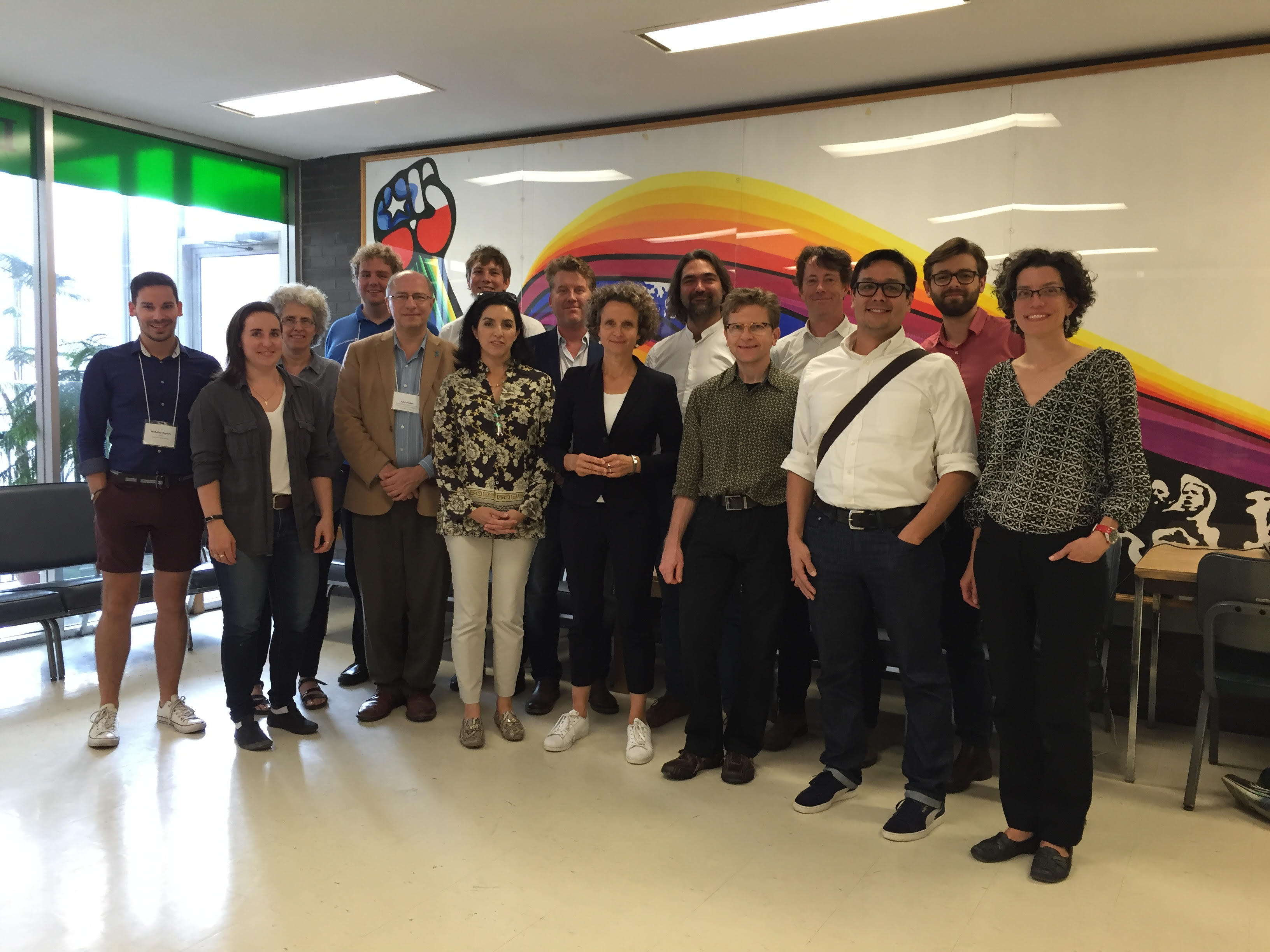 Picture from the third workshop for "Power and Humanity", located at Carleton University. It took place from 18-19 September 2017 with Freie Universität John F. Kennedy departmental members Jessica Gienow-Hecht, Sebastian Jobs, Max Klose and Sönke Kunkel.